Target H.O.P.E. alumni have gone on to prominent positions in practically every career field: education, law, healthcare, STEM, and policy, to name a few.
Alumni in Education
Andrea was a dynamic student leader at Morgan Park, her high school. She was successful in leveraging this leadership acumen at Fisk University, where she was very active with the Fisk chapter of Target H.O.P.E. and became the President of Fisk's Student Government Association.
Brandi Snodgrass, Director of the University of Chicago's Neighborhood Schools Program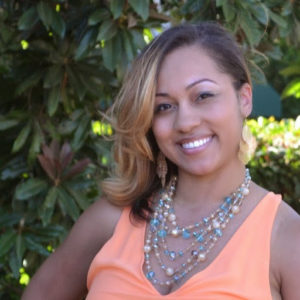 Brandi Snodgrass is a Target H.O.P.E trailblazer and co-founder of the Target H.O.P.E Gamma Chapter at the University of Missouri (Mizzou). She was introduced to Mizzou during a Target H.O.P.E Journey to Excellence College Tour immediately prior to her senior year of college. Brandi graduated from Hillcrest High School and attended Mizzou from 2003-2007, ultimately receiving a degree in communications with a minor in sociology. Most recently, Brandi received her Master of Science in communications from Northwestern University.

Upon graduation in 2007, Brandi was offered a position to work with the University of Missouri Office of Admissions as the Coordinator of Culturally Diverse Recruitment Programs. Brandi firmly believes that the leadership gained through her experiences founding the Gamma Chapter, which she has remained engaged with for over 10 years, was essential to her success. She furthermore considers founding the Gamma Chapter as one of her greatest accomplishments because it enabled her to cultivated relationships across Mizzou's campus between students, administrators, and various departments. After working in the University of Missouri Office of Admissions, she went on to a position at the University of Chicago, where she served as the Associate Director of the Neighborhood Schools Program, which is a part of the Office of Civic Engagement at the university. She furthermore worked as Admissions Coordinator at the University Of Chicago Booth School of Business. 
Brandi then moved on to a position as an Assistant Director of Admissions at the Northwestern Kellogg School of Management for a few years, where she developed and led the school's Diversity and Inclusion recruitment strategies for their evening and weekend MBA program. She has recently transitioned back to working with the University of Chicago's Neighborhood Schools Program. She also serves on the Board of Directors for the University of Chicago Credit Union.
Brandi has been teaching the pre-college curriculum of Senior Seminar at Target H.O.P.E. for seven years.
Elizabeth Jamison-Dunn, principal of Circle Rock Charter School
Alumni in Law
Nisha Brooks-Whittington, federal public defender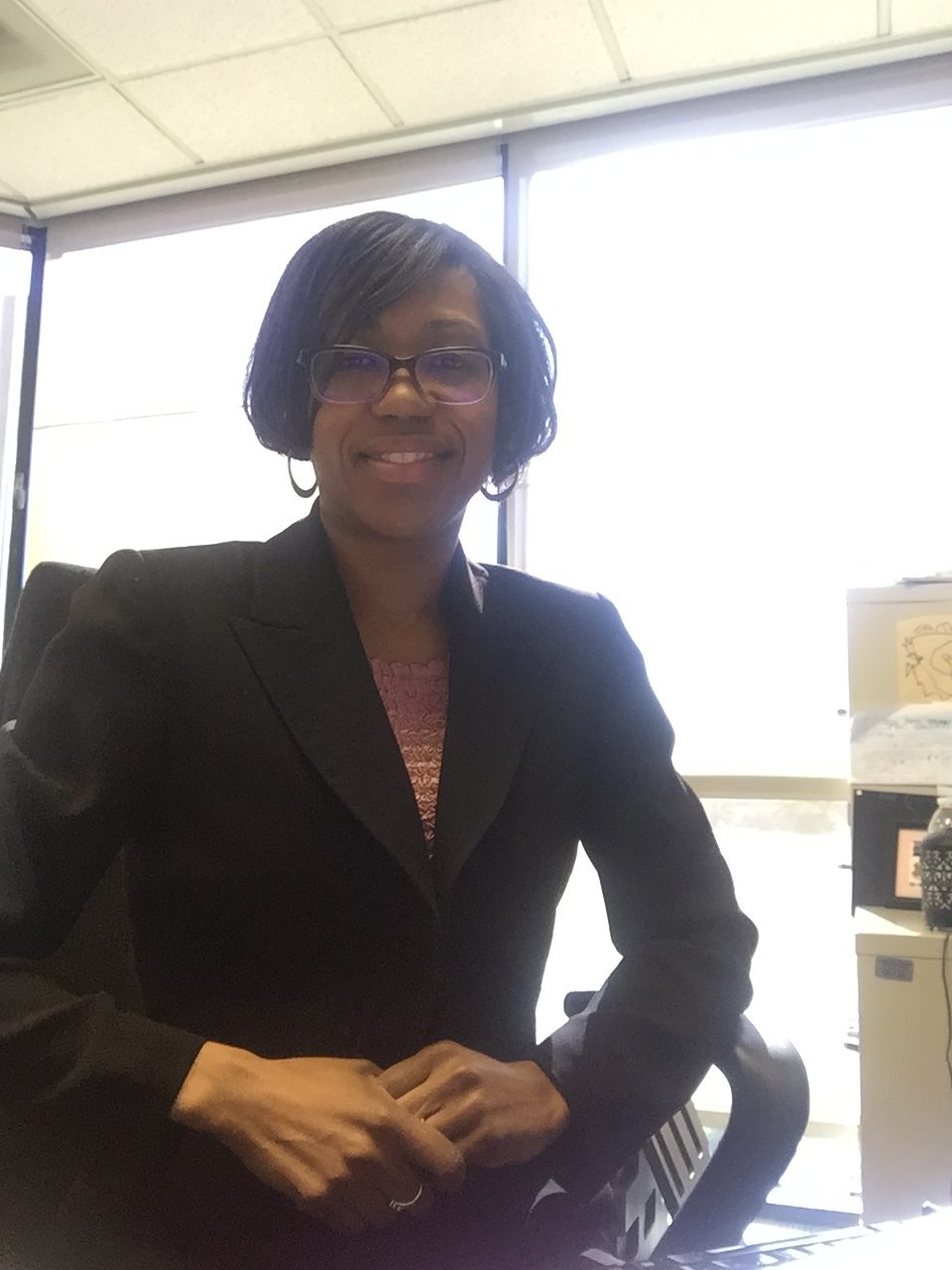 Nisha Brooks-Whittington is a graduate of Morgan Park High School, Howard University (where she received her Bachelor of Arts degree in the administration of justice), and the Howard University School of Law (where she received her Juris Doctor degree).  Nisha knew at an early age that she wanted to become a criminal defense attorney so that she could make sure that people that could not afford an attorney had equal and just representation in court.
Nisha has met many people on her journey that has mentored and encouraged her in the pursuit of her passion.  One of those individuals was Euclid Williamson.  Mr. Williamson met Nisha at Morgan Park High School and introduced her to Target H.O.P.E. Through Mr. Williamson's advice, encouragement, and support, Nisha took advantage of every Target H.O.P.E. program. This included the college tours, which expanded her knowledge and helped her to plan her course of study.  Target H.O.P.E. furthermore provided Nisha with scholarships that allowed her to pursue her passion without extreme financial hardship.
After graduating from law school, Nisha received an opportunity to serve as a judicial law clerk to a federal judge in Las Vegas for two years.  Nisha then moved on to the Federal Public Defender's Office in Las Vegas as an Assistant Federal Public Defender.  She initially worked in the Capital Habeas Unit, defending clients convicted of offenses in which they were facing the death penalty.  Nisha later transferred from the Capital Habeas Unit to the Trial Unit in the same office.  As a trial attorney, Nisha regularly defends clients charged with federal offenses.  Nisha is currently married with two young children.
Nisha encourages others to never give up.  There were multiple times in her journey in which she did not believe she would be able to succeed in reaching her dream.  However, her family and mentors, including Mr. Williamson, kept supporting and believing in her.  So, with every stumble in life, Nisha suggests picking yourself up and to keep moving towards your dream or passion. 
Quinn Kareem Rallins, attorney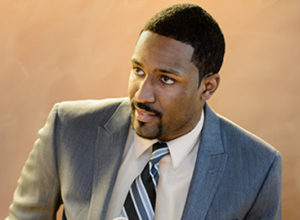 Quinn Kareem Rallins received a Juris Doctorate from Northeastern University School of Law in 2017. He enrolled in Target H.O.P.E. and began attending Saturday Academy at 15 years old. Through the program's college tour, Quinn was also introduced to Morehouse College, where he would matriculate and graduate magna cum laude with departmental honors. Following graduation, he was accepted into the Master's Program in Comparative Social Policy at Oxford University in England and specialized in education policy.

Quinn graduated and began working as a community organizer in Massachusetts and Alabama on several campaigns, ranging from fair housing to criminal law reform. He has taught college courses in sociology as an adjunct professor at Stone Hill College and has traveled to more than 40 countries, including Sierra Leone, Malaysia, and the Dominican Republic. Quinn has also been a Community Justice Law Fellow at the Sargent Shiver National Center on Poverty Law, as well as Co-Chairman of the Mental Health Opportunities for Youth Diversion Task Force. On the Youth Diversion Task Force, he helped create policy and program recommendations to reduce the number of young people suffering from mental illness in Illinois' jails and prison.
Quinn is now serving as part of the Illinois Justice Project, which engages in criminal justice reform efforts.
"Target H.O.P.E. changed my mental model. It provided me with mentors, friendships, and mentees to walk through the common challenges we all face. And moreover, staff like Mr. Williamson and Dr. Eddie Kornegay challenged me to be a leader in my generation."
Quinn's wife, Jasmine, is a Spelman graduate currently pursuing a doctorate in public policy.
Aryn Williams-Vann, law student and future attorney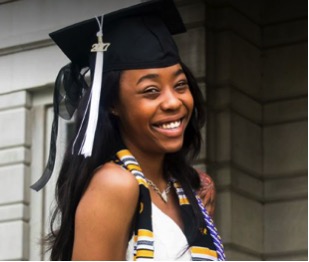 Aryn Williams-Vann is an alumna of Walter Payton College Preparatory High School graduating in 2013. As a sophomore in high school, Aryn joined Target HOPE, despite having a strenuous schedule of school and extracurricular activities, through a family member's affiliation, Kyesha Wadlington. Attending Saturday Academy every Saturday, Aryn was able to gain better time management skills, people to lean on during the college application process, and a head start on freshman college courses.
As a member of Target HOPE, Aryn was able to attend multiple college tours with the help of Mr. Williamson. The Target HOPE college tour is not only where Aryn developed a dream to attend the University of Missouri-Columbia but also, with the help of the program, received early admission to Mizzou with a scholarship. Through the Target HOPE tour, she was able to gain more acceptance and scholarships to college than she saw fathomable. Her dedication to Target HOPE continued in college, by being on every committee within the Gamma Chapter of Target HOPE.
Aryn graduated from the University of Missouri-Columbia in Spring of 2017 with a Bachelors of Arts in psychology and sociology with minors in American constitutional democracy and political science. She is currently a Juris Doctorate candidate at the University of Missouri School of Law and will graduate in 2020.
Alumni in Management, Business, and Finance
Sharrisse S. Allen, consultant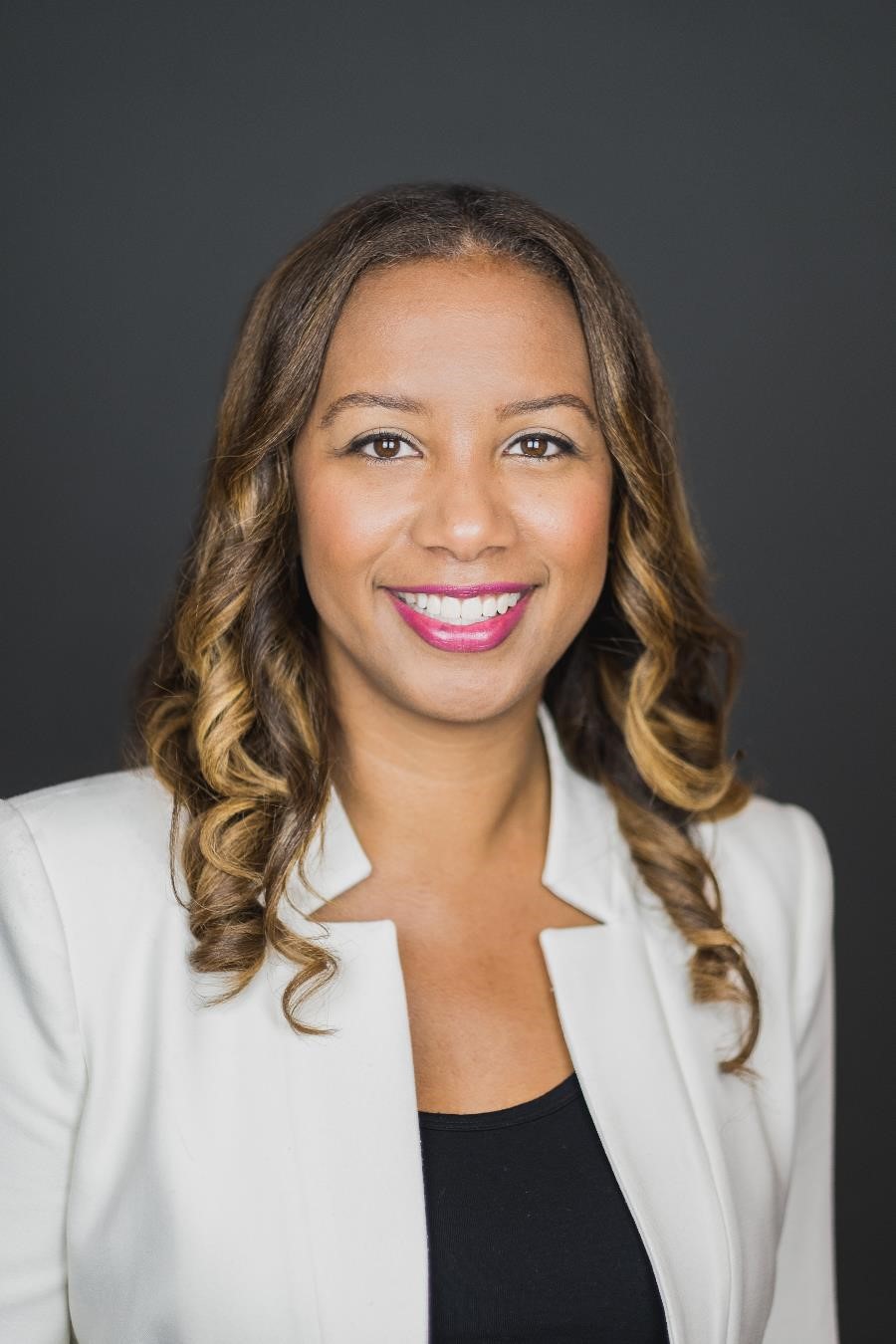 Sharisse S. Allen is a consultant specializing in cross-functional alignment of goals and execution, driving teams via strategic partnerships, and new initiatives.
In 2014, Sharisse began consulting for the Summers For Chicago political campaign as the campaign treasurer.  Now a full-time consultant, Sharisse also operates as the Executive Vice President for Balton Corporation.
Prior to consulting full-time, Sharisse worked for AT&T for nearly twelve years starting in their Leadership Development Program and continued to hold various positions such as Sr. Project/Program Manager, Sr. Product Marketing Manager, and Senior Communications Manager.  While at AT&T, Sharisse was able to also carry out her passion for volunteering by holding multiple leadership positions within various employee resource groups.
Sharisse was appointed to the University of Missouri's Crosby MBA Advisory Board in 2014. Furthermore, since 2016, Sharisse has added to this service through her appointment to the board for the Mizzou Black Alumni Network (MBAN). She has acted in both a local and national capacity by aiding in the development of programs that help to recruit, retain, and re-engage African-American students and alumni.   
Sharisse, a native Chicagoan, attended Chicago Public Schools, including Beasley Academic Center and Kenwood Academy High School, before pursuing higher education at the University of Missouri – Columbia (Mizzou). At Mizzou, she received a Bachelor of Science in business administration with an emphasis in management and a Master of Business Administration degree with an emphasis in marketing.  Sharisse currently resides in Chicago with her husband Brandon Allen.  As she takes on new challenges, she continues to make time for her love of family, traveling, and self-care.  
Alumni in Healthcare
Many Target H.O.P.E. alumni, in their aspirations to help others, have pursued careers in the healthcare field. This has not only included becoming nurses, pharmacists, doctors, dentists, etc., but also working with public health organizations and health policy.
Brittany Briggs, nurse practitioner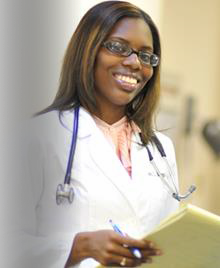 Brittany was a part of the first graduating nursing class at Fisk, commonly known as "The Fisk Five."
Brittany Briggs, RN, MSN, NP-C, is a graduate of Kenwood Academy (2004). With the guidance of Target H.O.P.E, she went on to attend Fisk University, where she graduated in 2008 with a Bachelor of Science in Nursing. Brittany was a part of the first graduating nursing class at Fisk, commonly known as "The Fisk Five." After the completion of her BSN, she enrolled in Vanderbilt University's master's program where she graduated with a Master of Science in Nursing in August of 2010 and trained to become a family nurse practitioner.

Brittany currently works in a primary care office in Nashville, TN, providing care mostly to the underserved and uninsured population there, and she loves it! Brittany attributes her success to Target H.O.P.E. stating that she knows her career path would not have been the exceptional experience it has been thus far without the dedication and support of this amazing organization. She believes that Mr. Williamson and her Target H.O.P.E family have truly played an influential role in her life.
Keenya Frazier, Master of Public Health graduate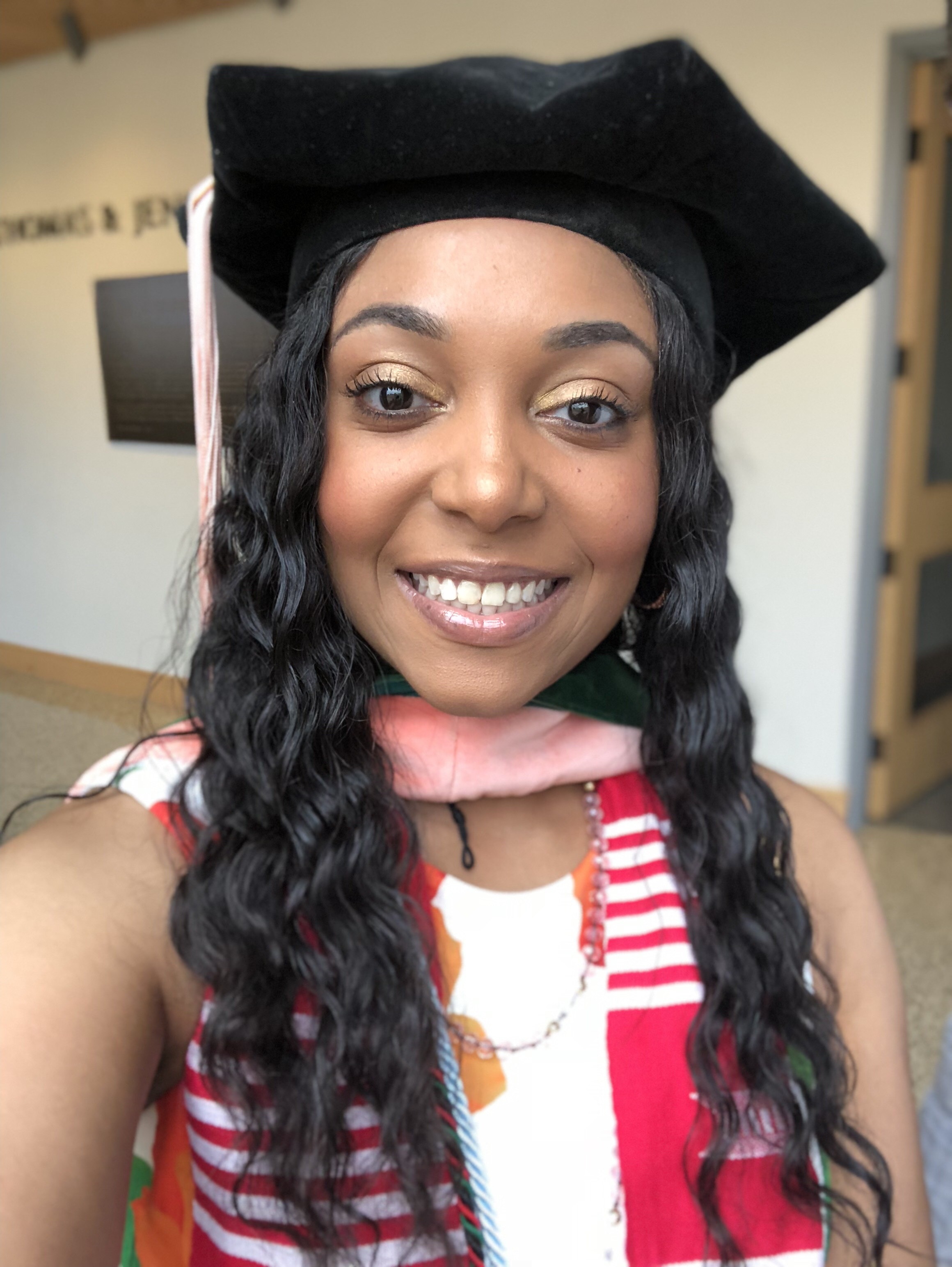 Keenya S. Frazier, graduated from Morgan Park in 2012, and attended the University of Missouri, from which she received her B.A. in biological sciences, a minor in psychology, and a multicultural studies certificate in 2016.  During her time at Mizzou, Keenya served as the Public Relations Chair at Target H.O.P.E.'s Gamma Chapter from 2013-2015.
Upon graduating with her B.A., Keenya went on to attend Washington University in St. Louis, where she recently received her Master of Public Health degree in 2018 with specializations in epidemiology and biostatistics.  She is focusing on health disparities in low-income areas and vulnerable, underserved areas, disease prevention and control, and improving health behaviors and minimizing risks.
Jannyse Starks, family nurse practitioner & faculty member at Vanderbilt University's College of Nursing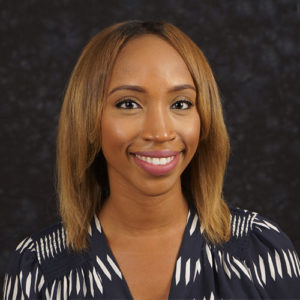 Dr. Jannyse Starks is a 2003 graduate of Morgan Park High School. During her time at Morgan Park, she studied nursing with the Chicago Public Schools' Practical Nursing Program. By the age of 18, she was already a licensed practical nurse. Jannyse attended Fisk University in Nashville, where she earned a bachelor's degree in psychology. She graduated with highest honors, summa cum laude, and was granted membership into the oldest and most prestigious national honor society, Phi Beta Kappa.

After graduating from Fisk, Jannyse enrolled in Vanderbilt University School of Nursing. There she completed an RN (registered nurse) bridge program and continued on to receive a Master of Science in Nursing degree in August of 2009. At Vanderbilt University, Jannyse has also earned a doctorate in nursing practice (DNP, 2011). Being a member of Target H.O.P.E. since 2001, she realizes this amazing academic journey would not have been possible without the love and support of her Target H.O.P.E. family. Jannyse is a board-certified family nurse practitioner (FNP) residing in Nashville, TN. She currently serves as a full-time faculty member in the College of Nursing at Vanderbilt University.
Yetunde Patrick, dentist and group fitness instructor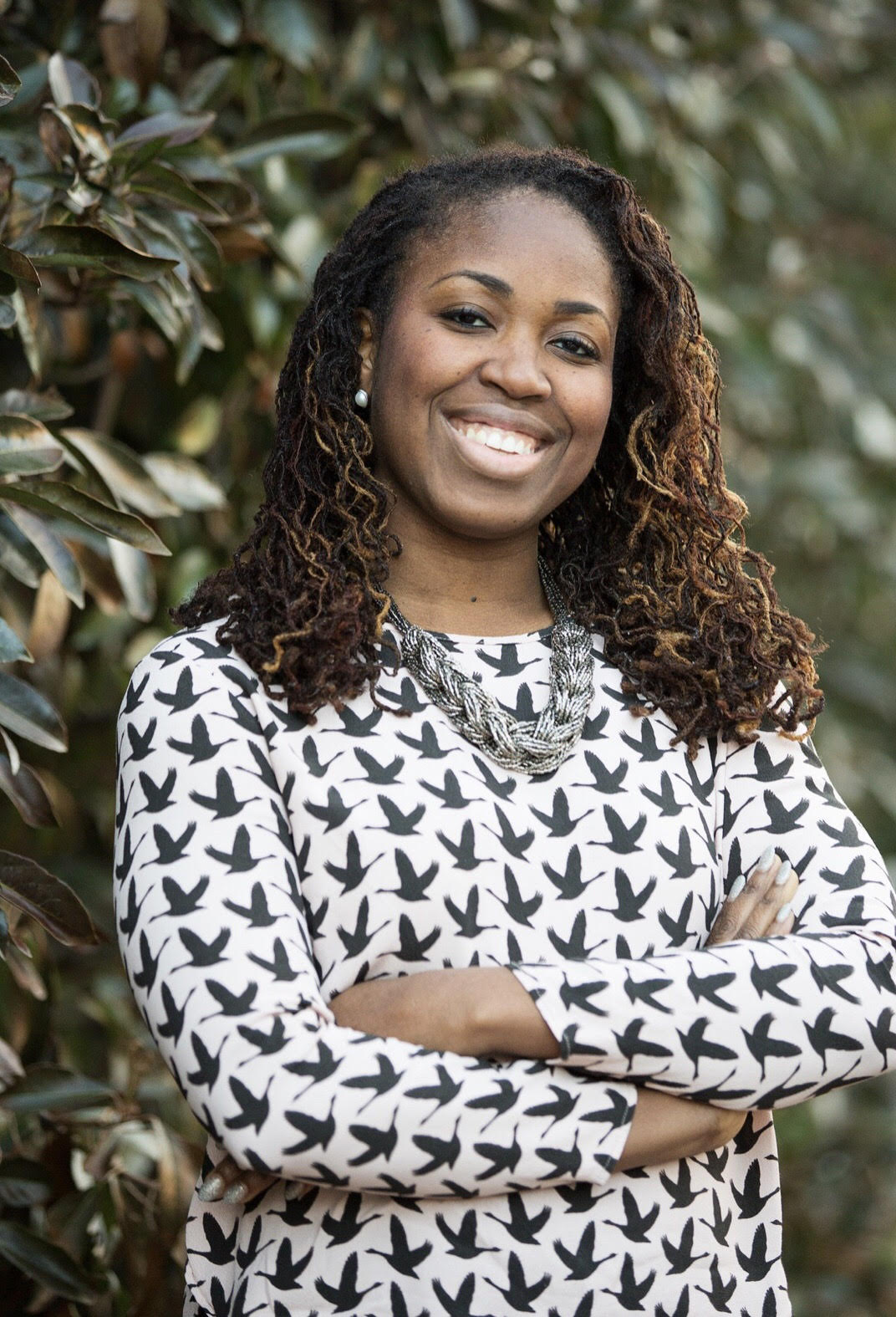 Dr. Yetunde Patrick is a general dentist hailing from the Windy City. Dr. Patrick graduated from Spelman College with a B.S. in biology, and later earned her Doctor of Dental Surgery degree from the University of Maryland-Baltimore College of Dental Surgery. Her interest in dentistry has always been rooted in community,  serving as the Student National Dental Association (SNDA) President, being the Community Service Chair, and helping to establish the first Baltimore Oral Cancer Walk. For these endeavors, she was recognized and awarded the Dean Community Service Award, Curtis Adams Award and the nationally recognized Albert Schweitzer Fellowship.
Upon finishing her dental degree, she worked at community dental centers and private practice before starting her own practice in Washington D.C. Dr. Patrick is a firm believer in continuing education courses and travels throughout the country to enhance her skills on a variety of services, such as cosmetic bonding, crowns, rotary endodontic, and Invisalign.
Her love of health and wellness extends beyond the oral cavity. Dr. Patrick believes in a holistic approach to health and is a fitness enthusiast. She loves practicing yoga, dance, and core body conditioning. In 2013, Dr. Patrick became a certified group exercise fitness instructor by the Aerobics and Fitness Association of America.
Jazmin Branch, Vice Chair of Health and Wellness at the North Lawndale Community Coordinating Council (Fighting for Healthcare Access in North Lawndale)
Liana Geddes, physical therapist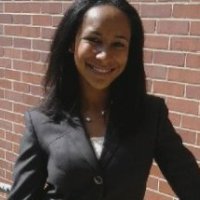 Dr. Liana Geddes was born and raised on the South Side of Chicago. She is a 2006 graduate of Gwendolyn Brooks College Preparatory Academy. Liana became a Target H.O.P.E. member during her junior year at Brooks. With the assistance of Target H.O.P.E., she was able to attend Kokrobitey Institute – an urban scholar leadership development and cultural awareness program – in Accra, Ghana.

Liana attended Fisk University for college, where she was awarded the Ella Shepherd Moore Full Tuition Scholarship. There, she served as an orientation leader and resident assistant and was initiated into the Alpha Beta Chapter of Delta Sigma Theta Sorority, Inc. She furthermore studied abroad in Salamanca, Spain, and was a member of Fisk University's Target H.O.P.E. Collegiate Chapter. Liana graduated in the top 10% of her class with summa cum laude honors and a degree in biology and was inducted into the nation's oldest undergraduate honor society, Phi Beta Kappa Honor Society – Delta Chapter.

In 2013, Liana graduated with her Doctor of Physical Therapy degree from Washington University School of Medicine. She is now a licensed and practicing Doctor of Physical Therapy in Atlanta, GA, and gets to help her patients maximize their functional independence.
Alumni in Psychology, Sociology, and Social Work
STEM (non-healthcare professions)
Women in STEM
Many of our female alumni have gone on to pursue degrees and careers in STEM outside of the healthcare professions (some even before Target H.O.P.E.'s STEM Initiative was implemented!). According to admissions at Washington University in St. Louis, most colleges of engineering are only about 18% women, but many of our alumni have dared to dream big in STEM and challenge that number.
Elicia Sashington
Elicia Sashington is a graduate of Brooks College Prep, North Carolina A&T State University (with a B.S. in electrical engineering), and Michigan State University (with an M.S. in electrical engineering). Elicia was the first in her family to attend college. During her sophomore year at Brooks, she began to realize that she had college aspirations, despite not having any relatives who had attended college. However, the environment and community in Roseland presented monumental challenges for her, as her aspirations were not common there.
Elicia recalls that Mr. Williamson promised her that she could attend college if she embraced the Target H.O.P.E blueprint. "He insisted that I not seek employment over the summer, but simply study for the ACT examination. I adhered to the blueprint and raised by ACT score by 5 points, which qualified me for the full-ride scholarship to NCAT [North Carolina Agricultural and Technological State University]."
In summarizing the effect of her high school involvement of Target H.O.P.E., Elicia states, "I started Target H.O.P.E. as a sophomore in high school with no direction and minimal understanding of the college process. Mr. Williamson picked me up from home every Saturday and transported me to DePaul University. He witnessed my potential and purchased me a laptop computer and sponsored my cost to attend the college tours. Through educational enrichment and understanding the academic benchmarks, I was able to attain a terrific ACT score, which earned me a full-ride scholarship to North Carolina A&T State University."
Through Target H.O.P.E., she also learned a lot about the institution where she was to attend college. She asserts, "We were not familiar with NCAT until our involvement with Target H.O.P.E. We were unaware that NCAT is the number 1 producer of black engineers in the nation." Furthermore, she states, "100% of our class completed college in technology majors; 75% have completed graduate school."
Regarding her initial travel to North Carolina A&T State University, Elicia adds, "Equally important, Mr. Williamson transported 7 Brooks students to our orientation and registration weekend at NCAT on the Target H.O.P.E Coach." 
Elicia went on to receive a Master of Engineering degree from Michigan State University. She now works as a systems engineer at General Motors.
Stories of Interdisciplinary/Multidisciplinary Success
Many of Target H.O.P.E.'s alumni have forged unique paths for themselves that merge or maintain interests in several distinct disciplines.
Louis Sterling, financial services executive and lawyer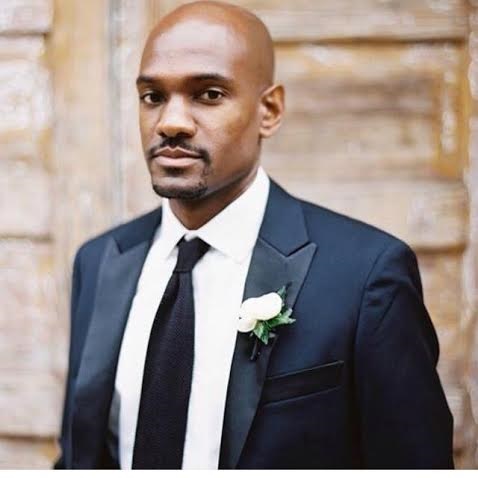 Louis Sterling is a native of Chicago, Illinois, where he attended Whitney M. Young Magnet High School on the city's West Side. Louis attended Howard University for college. During his sophomore year there, he studied abroad in Granada, Spain. He ultimately graduated as Howard University's valedictorian, earning a degree in business administration with a concentration in finance. He furthermore received numerous scholarships and awards, including the Jackie Robinson Scholarship and the Truman Scholarship.
After working for two years on Wall Street for Goldman Sachs as an investment banker, Louis completed his J.D./M.B.A. with honors from Harvard University.
Louis has worked for the last ten years as a financial services executive in private equity/venture capital. Louis is licensed as a lawyer in California, Illinois, and Washington, DC.
Overcoming Adversity
All of our alumni have worked extremely hard to attain their present success and shown tremendous passion and dedication. An alumnus' absence from this section does not by any means indicate that they have "had it easy." However, we hope to highlight a few stories of alumni who have been willing to share the exceptional circumstances that they have overcome. In doing so, we hope to show that even when life does not go as planned, you can still succeed.
Alauna Dowd 
Alauna Dowd  joined Target H.O.P.E in her junior year. Six months prior to matriculating into her senior year, she was notified by her high school that she had accumulated too many credits to stay and was being abruptly promoted to the next grade. Elated at the accomplishment, yet devastated by the lack of preparation provided, Alauna reached out to Target H.O.P.E. for support. Alauna had been committed to participating in Target H.O.P.E.'s Saturday Academy, and when her mentors and instructors spoke, she listened. This dedication to the program helped Alauna secure over $130,000 in merit-based scholarships through Target H.O.P.E.'s relationship with DePaul University.
Sadly, Alauna would experience a great deal of adversity during her collegiate years. During her sophomore year, both of her parents were hospitalized just days apart, which required her to move back home to assist in their care. While she was sitting in a class her junior year, her father suffered a stroke. This required her to take a brief leave of absence from school. Lastly, during her senior year and eight weeks before she was due to graduate from DePaul, Alauna suffered from paralysis and was rushed to the hospital. After multiple tests and procedures, she was diagnosed with a degenerative neurological condition and given a bleak prognosis.

Despite these trials and tribulations, Alauna continued to strive for excellence. While at DePaul University, Alauna became the second president of the Target H.O.P.E. Alumni Chapter in Chicago. She worked diligently to open up the program to dynamic college students who wanted to contribute to Target H.O.P.E.'s mission and legacy, and she mentored high school students during Saturday Academy. She ultimately graduated successfully from DePaul University with a B.A. in sociology. Though her illness prevented her from entering the workforce for 3 years, she was able to research the efficacy of college prep programming in low-income, high-risk rural areas through service in AmeriCorps VISTA. Through this research, she was awarded the B.F. Smith Assistantship at Delta State University, which fully funded her master's degree in community development.

After graduating with a 3.9 G.P.A in 2010, Alauna accepted a position with the federal government. In April of 2015, Alauna created The Fighter award for Target H.O.P.E.'s Saturday Academy participants. The scholarship will provide over $10,000 to high school students in the program over the next 20 years. Alauna stated, "Target H.O.P.E. believed in me 15 years ago, and now it's time for me to give back. I would not be where I am today if it weren't for this amazing program."
Alauna currently works as an administrator within the U.S. Department of Justice.

Richard Thigpen, doctor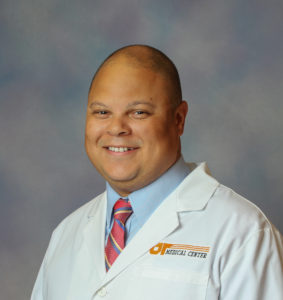 The second of six children placed in foster care at an early age, Richard Thigpen, M.D., did not have a great start to life. His mother suffered from drug addiction and his father was absent. Richard eventually began living with his great-grandmother and attending public school at Edgar Allen Poe Classical School, on Chicago's South Side. He later attended Morgan Park Jr. High School and Morgan Park High School.

Richard Thigpen did not have good grades at Morgan Park H.S. and suffered a football injury. However, "Mr. Williamson mentored me, sponsored my college tour costs, and offered me encouragement to optimize my talents. He arranged for me to travel to Ghana, West Africa, for an international study abroad program in Accra for 17 days. The Target H.O.P.E introduction to Fisk University and Anthony Jones changed my life because of Fisk's scholarship offer and family support system."

With the help of Target H.O.P.E., Richard applied, gained acceptance to, and received a scholarship offer from Fisk University to study physics. Richard graduated from Fisk University in 2003 with a Bachelor of Science degree in physics, cum laude.
After two years of teaching, Richard attended medical school at The University of Michigan-Ann Arbor. Richard is married to Christine Lipscomb Thigpen, and they have two children, Richard and Pierce. Richard reflects, "I was extremely proud to have Mr. Williamson attend my graduation ceremony at Fisk and the University of Michigan and sit with my wife and children."
Target H.O.P.E.'s First Graduating Class
More Alumni Stories
Some of our alumni stories need some updating – our alumni are constantly moving on to new and exciting things! We hope that you find their stories no less inspirational even if they are behind by a year or two. In some ways, we find this constant change in their lives comforting; it means their stories and impact are still are being written.
We are constantly working to engage our alumni and love hearing about how they are doing, so if you can provide us with information about their current activities, please contact us!
Misty Anderson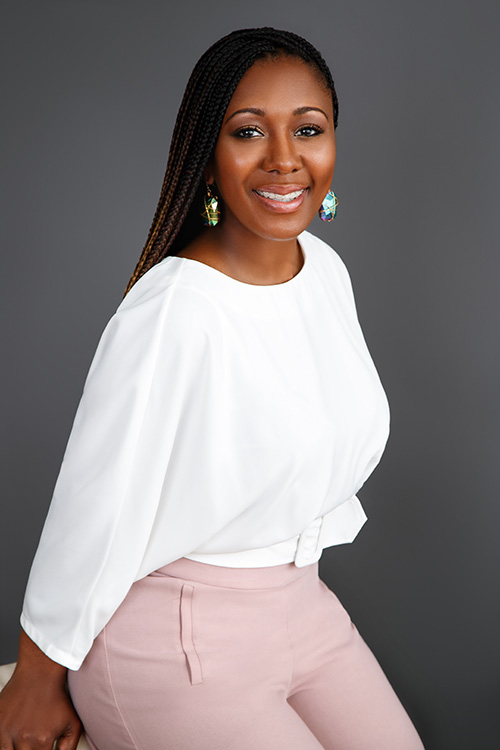 Misty Anderson is an alumna of the University of Missouri-Columbia, where she holds a Bachelor of Journalism degree, and Pepperdine University, where she recently acquired her master's degree in business management and leadership. She is a proud Chicagoan whose career in the entertainment industry has landed her in Los Angeles, where she's resided for 10 years. Her professional journey includes management positions in the fields of marketing, artist development and executive administration. She currently holds the position of Executive Assistant to Grammy Award-winning singer and songwriter Erica Campbell (of Mary Mary fame). As a result of her work in this role and her dedication to professionalism and excellence, she has begun consulting administrative teams and has been an assistant to top-level executives and talent.
Malikat Rufai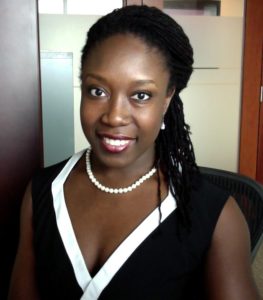 Malikat Rufai is a Foreign Service Officer with the U.S. Department of State, specializing in public diplomacy; she is currently serving in Ho Chi Minh City, Vietnam, formerly known as Saigon. Public Diplomacy Officers seek to understand, inform, and influence foreign audiences with the ultimate goal of advancing U.S. foreign policy objectives in topics such as youth and women's empowerment, education, and entrepreneurship. In a world where many foreigners have a distinct
image of what an American is "supposed" to look like, Malikat is proud of the diversity she represents and is honored to expand the perspectives of foreign audiences.

Malikat is a 2007 graduate of Northside College Prep High School and an alumna of Spelman College, where she was ranked among the top 10 graduates of 2011, with a double major in international studies and French. She then went on to receive her Master of Arts degree in international economics and conflict management from the Johns Hopkins School of Advanced International Studies in Washington, D.C.
Malikat credits the firm foundation she received from Spelman and Target H.O.P.E for her accomplishments thus far. She is eternally grateful for the unique support system she found within these institutions and seeks every day to prove herself worthy of such support. Malikat believes, "You leave a mark on everyone you meet, and it is important to make that mark both incredible and positive."
Kendra A. Allen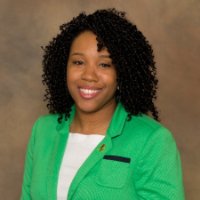 Kendra Allen is a Ph.D. student in agricultural and biosystems engineering with an emphasis on polymer and plastic processing, characterization, and surface modification. Kendra is an alumna of Brooks College Prep where she graduated from in 2005. Kendra attended the University of Wisconsin-Madison, where she received a B.S. in biological systems engineering with a concentration in food and bioprocessing. Kendra then went to Iowa State University to complete her master's in agricultural and biological systems engineering. She is currently there completing her Ph.D.

On Kendra's first and only college tour, an alumnus of the Target H.O.P.E program, Harold Allen, talked about his experiences as a chemical engineer, and that day, she decided to become an engineer. Growing up, Kendra attended 5 schools and always had a hard time making friends because of the transition from one school and home to another. "I always felt that Target H.O.P.E was my home away from home. It was a place where I could develop meaningful relationships and be myself with various students from across the city that all shared the same ideals, goals, and aspirations in life like I did. Target H.O.P.E taught me the benefits of creating my own destiny and taught me how to navigate that successfully whether I attended a Target H.O.P.E school or not." Kendra continually supports Target H.O.P.E while still in school by driving back to Chicago to facilitate STEM and college related seminars, serving as a chaperone on college tours, talking about her experiences as an African-American woman in engineering, and mentoring Target H.O.P.E and UW-Madison students.

"When I came through the Target H.O.P.E program, alumni gave their stories to make me the person I am today and it is my duty to pay forward my expertise, talents, failures, successes, and most of all my presence to the future generation of Target H.O.P.E alumni."
Kendra plans to graduate with her Doctorate in Agricultural and Biological Systems Engineering at Iowa State University in December 2017.
Pierre Boncy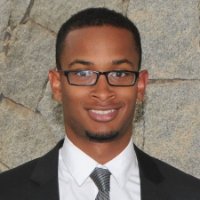 I became a student of Target H.O.P.E in 2005, during my junior year of high school. After watching both of my older sisters complete the program and go on to successfully enroll at Washington University in St. Louis, I knew joining Target H.O.P.E. was a smart decision. As a result of the preparation I received at TH's Saturday Academy and Mr. Williamson's advocacy, I went on to graduate high school and receive a full-tuition scholarship to Washington University in 2007.

At WashU, I majored in civil engineering and graduated in 4 years. After spending 3 years post-college working as a civil engineer and seeing other TH alum who went on to graduate school, I went on to pursue my Master of Business Administration degree at the University of Michigan – Ann Arbor Ross School of Business in 2014. I graduated with my MBA in 2017. I credit Target H.O.P.E, and the exposure it gave me to schools and careers outside of my comfort zone as a major component in the success I have enjoyed thus far.
Both of his older sisters, Sabrine and Elizabeth, graduated from Washington University. Sabrine obtained an MSW From the Brown School and Elizabeth secured a master's degree in education from New York University.
Georgetta Bundley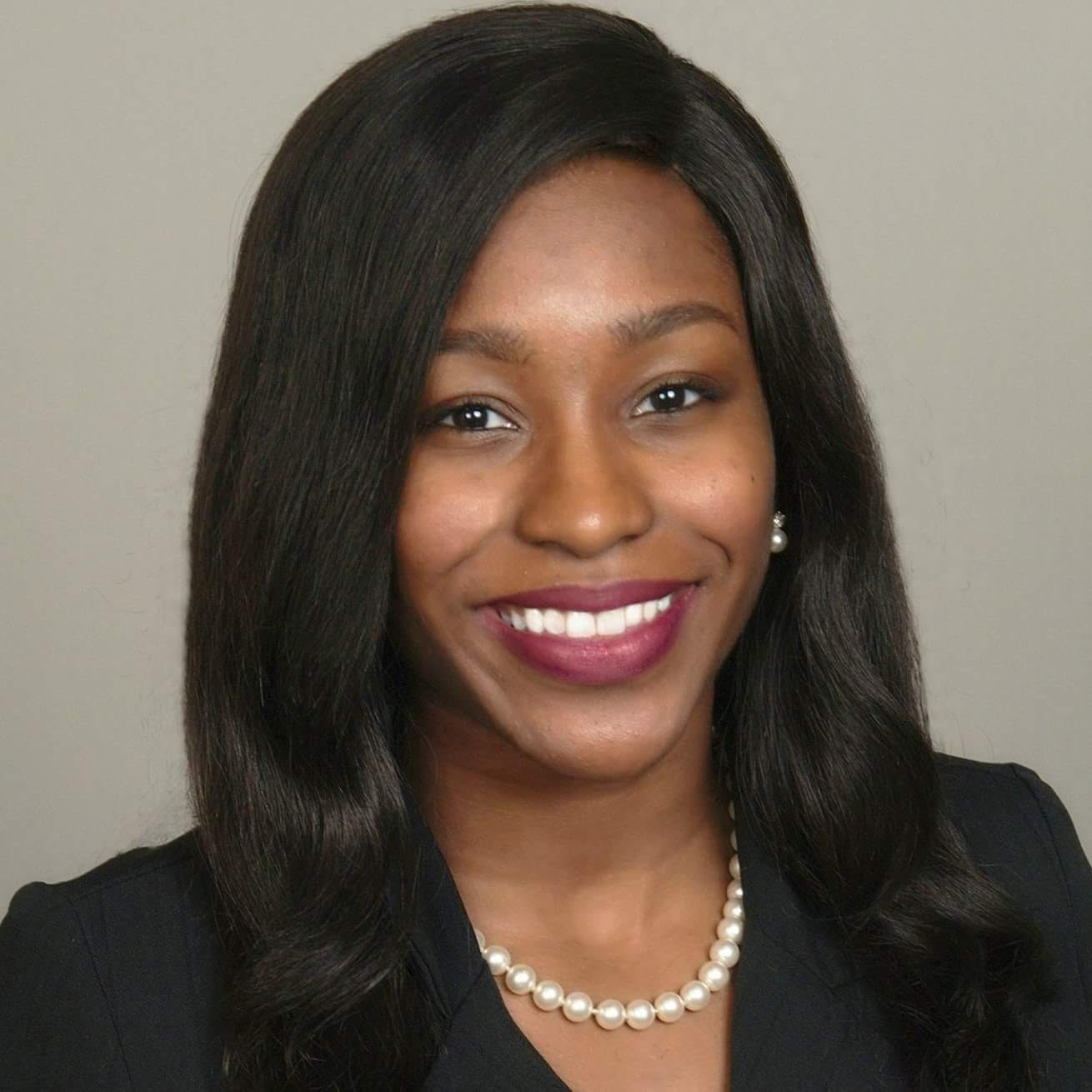 Georgetta Bundley is a graduate of Jones College Prep. During her junior year of high school, she started attending Saturday classes offered by Target H.O.P.E at DePaul University. The program also provided her with the opportunity to participate in multiple college tours. It was during her last college tour that she fell in love with Fisk University. She gained acceptance into Fisk University and would go on to graduate with her Bachelor of Arts in biology and art.
Despite being heavily involved in campus activities in college, she would always come speak to Target H.O.P.E students when in the Chicago area, offering insight on the college experience and opportunities for mentorship.  This commitment to Target H.O.P.E continued while she attended medical school at Meharry Medical College. Target H.O.P.E has played a vital role in her success as a student and leader on and off campus. In May 2018, she will be graduating with her medical degree and relocating to Jacksonville, FL to start her first year as a family medicine resident at St. Vincent Medical Center.
Alfreda Holloway Beth, epidemiology professor

Alfreda Holloway Beth, Ph.D., is a graduate of Lindblom Technical High School, now Lindblom Math & Science Academy (1998). She recalls that during her time as a sophomore at Lindblom Technical High School in 1995, the students were called to the auditorium for a special presentation regarding a unique opportunity to attend early morning Saturday classes, have additional homework, and take more responsibility for their own academic futures. She thought that the presenter, Euclid Williamson, seemed like a nice and enthusiastic person, but the promise of more work would not be as appealing to high school students as he thought. At the end of his presentation, he doled out bus tokens so that interested students would have transportation to attend the first Saturday morning class. That is what clinched the deal for Alfreda, and with a bus token in hand, she commenced her 16-year relationship with Target H.O.P.E.

On one of Target H.O.P.E.'s college tours, Alfreda discovered the school she would eventually attend: Washington University in St. Louis. Due in part to the efforts of Target H.O.P.E., Alfreda was not only accepted to the school but was awarded a four-year full-tuition scholarship amounting to over $100,000 and became the first person in her family to attend college. Target H.O.P.E. helped transport Alfreda and another student, Antione Brown, to college.
Alfreda has studied abroad in Kenya (Nairobi, Lamu, Malindi, and Mombasa) and in the Republic of Palau as a high school teacher of English, mathematics, and science.

Alfreda completed her Ph.D. from the University of Illinois at Chicago and is now a professor of epidemiology at Chicago State University. Alfreda is married to Phillip Beth, a corporate attorney, and they have two children, Kahlil and Aliyah.

Candace Bournes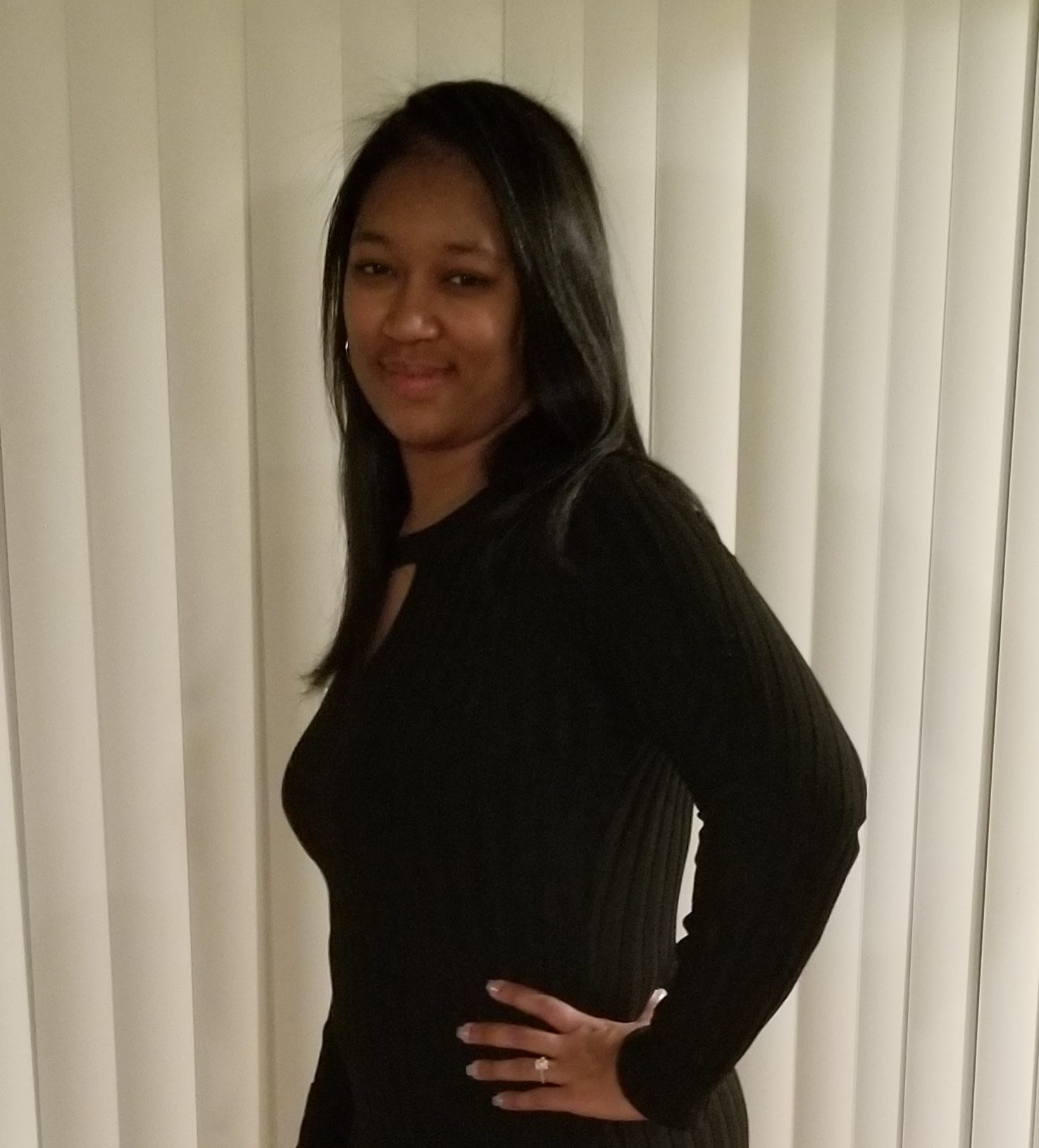 Candace Bournes graduated from Hampton University with a B.A. in English in May 2010 and from Saint Xavier University with an M.A. in teaching in May 2015. She attended Target H.O.P.E.'s 6th Annual Graduate School Conference at Washington University in St. Louis, MO in 2006.
April Burrage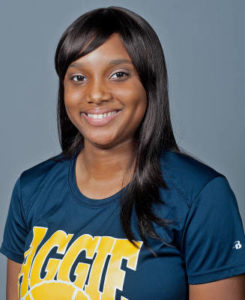 April Burrage earned her Bachelor of Science in marketing degree with a concentration in sales from North Carolina Agricultural and Technical State University in May of 2013. She is a 2009 graduate of Walter Payton College Preparatory High School.

April's excellent high school record and Target H.O.P.E.'s strong relationship with North Carolina A&T allowed her to receive two scholarships (the Lewis & Elizabeth Dowdy Scholarship and the Craig Hall Business Scholarship) from the institution, which covered her tuition & fees, room & board, and books and supplies. While at A&T, not only was April strong in the classroom, but she also joined the Division I women's tennis team her junior year. April is a two-time recipient of the Student Academic Athlete Award (2012 & 2013). She is also the first recipient of the prestigious Chancellor's Academic Excellence Award, which is awarded to one graduating senior selected by the chancellor for his or her academic excellence, community involvement, and display of strong leadership skills.

April graduated with a 4.0 GPA and went on to complete her master's degree in economics at Roosevelt University. She attributes the Graduate and Professional School Conference at Washington University for expanding her vision regarding graduate school. "Mr. Williamson advised me how to utilize my alumna status and write the Chancellor of NCAT to advocate for a full-ride scholarship for my brother Michael who is a Target H.O.P.E alumnus and a member of the Honors program at NCAT."
Update: April was recently admitted to the Ph.D. Program at American University.  She indicates that she was inspired by the attending the Graduate and Professional School Conference at Washington University.
Monique Childress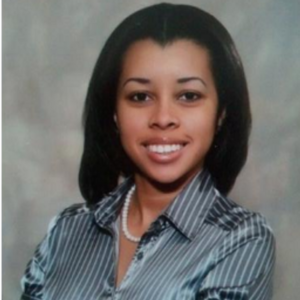 Monique Childress is a 2006 graduate of Morgan Park High School. She joined Target H.O.P.E at the beginning of her senior year after attending the Journey to Excellence College Tour. In 2010, she graduated from Washington University in St. Louis, earning a Bachelor of Science in business administration with specializations in marketing & organizational behavior. Over the next few years, she worked in marketing and business development roles in the construction industry. She also completed her M.B.A. from the University of Michigan in 2017.

While she did not have the full Target H.O.P.E experience of starting sophomore year of high school, she is very appreciative of the support she received and the relationships fostered through the organization. Looking back on her college experience, she feels that joining Target H.O.P.E was one of the best decisions of her life. If it were not for Mr. Williamson, she likely would not have applied to or attended Washington University simply due to lack of exposure. She only hopes that by giving back to Target H.O.P.E whether through volunteering or a financial contribution, another student can have the same opportunities and experiences that she was afforded.
Joan Fadayiro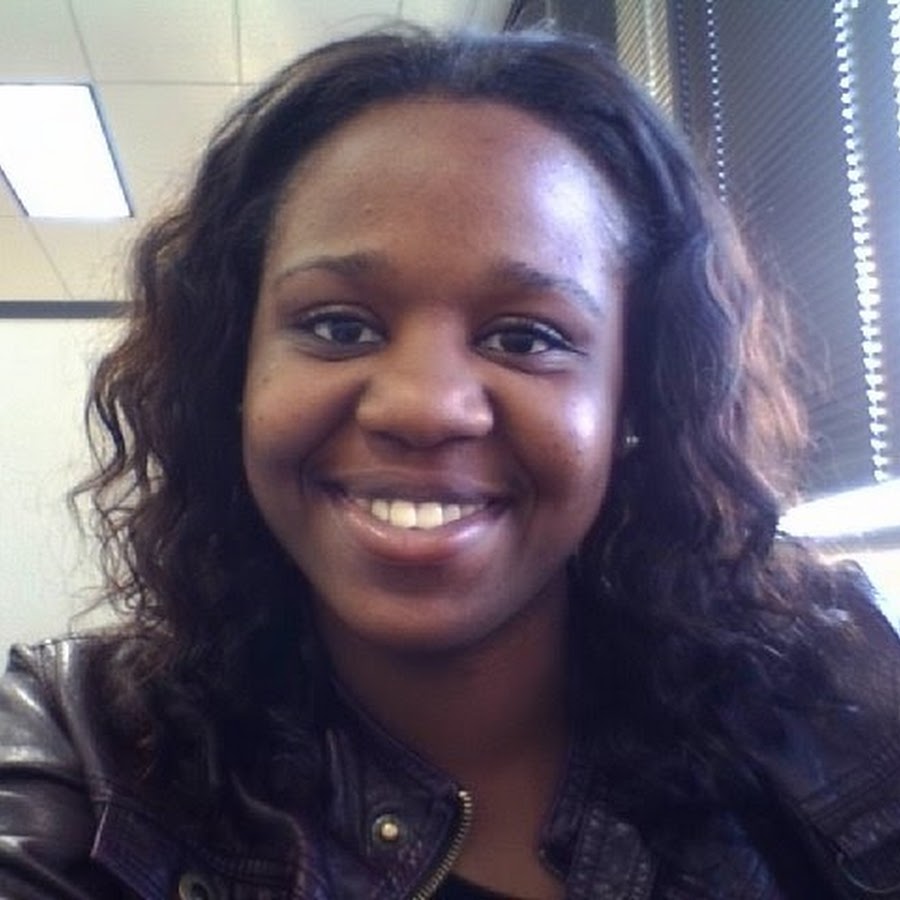 Joan Fadiyiro is a graduate of Gwendolyn Brooks College Preparatory Academy who went on to attend North Carolina Agricultural and Technical State University, where she received her degree in biology in 2012.  As a high school student, Joan was reluctant to join Target H.O.P.E. because of her extensive participation in other extracurricular activities.  However, her counselor was adamant about her participation in the program and even convinced her to attend a national college tour with only one day's notice.
During the college tour, Joan fell in love with Howard University, but she found out that it was too late to receive scholarships and housing there. Target H.O.P.E. transported Joan and a group of students to register at North Carolina A&T State University for the fall semester of 2008, and she decided to attend NCAT instead. There, she embraced being studying biology, a discipline in which she excelled, and completed a fellowship at Harvard University's School of Medicine.
Joan is currently the Assistant Director/Education Organizer at Lugenia Burns Hope Center in Chicago, IL.
Raleigh Fatoki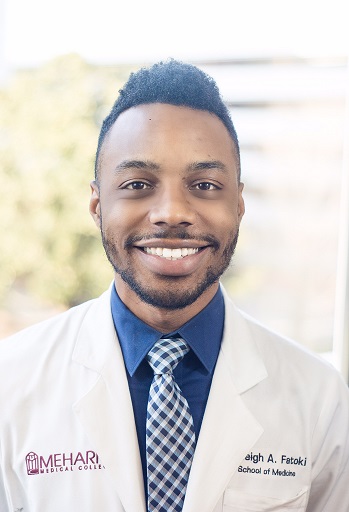 Raleigh Fatoki is an alumnus of Howard University, a 3rd-year medical student at Meharry College of Medicine, and also attends Vanderbilt University. He will receive his M.D. from Meharry and an M.B.A. from Vanderbilt in 2019.
Raleigh recalls, "As a sophomore, it was a terrific experience to travel on the college tours. I was offered admission and scholarships on the spot at Target H.O.P.E. affiliate colleges. I received a full-ride to attend Howard University, which prepared me for medical school. Target H.O.P.E. arranged for me to attend the Graduate and Professional School Conference at Washington University in St. Louis for two years. Target H.O.P.E also introduced my younger brother David to Washington University where he currently attends." He furthermore states, "I am proud to volunteer my time and expertise to mentor young minority men and women to attain their dreams."  Raleigh is planning to practice internal medicine as a hospitalist in an underserved area and to advise early-stage healthcare technology companies.
Lauren graduated from Morgan Park High School in 2006 and subsequently completed a degree in convergence journalism at the University of Missouri in 2010. She is currently a breaking news reporter for The Atlanta Journal-Constitution.
"I am a member of many organizations, but none have been more supportive of me than Target H.O.P.E. Through the organization, I have made lifelong friends, accessed thousands of dollars in college scholarships and learned black history seldom taught in schools. I've grown through the high school and college components. I even had an opportunity to chaperone a Target H.O.P.E. college tour, and I will cherish the memories I've made through the organization my entire life."
Judge Gardner III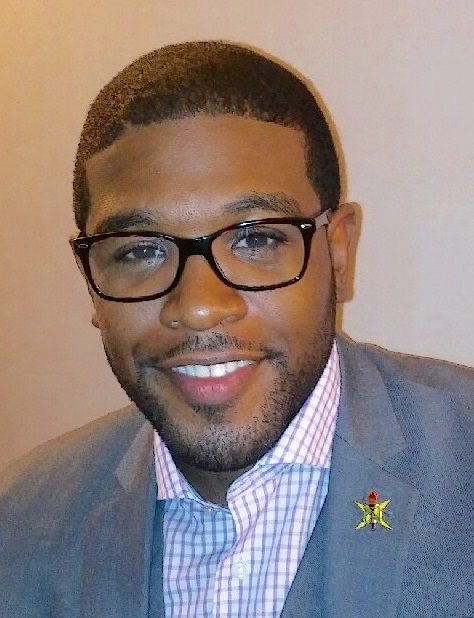 Judge graduated from Washington University in St. Louis with a Bachelor of Science in civil engineering and a minor in business management.  Judge is currently completing a Master of Business Administration (M.B.A.) degree at Loyola University Chicago Quinlan School of Business with concentrations in Operations and Strategy.  He currently works for Nicor Gas as a System Operations Supervisor, where he focuses on natural gas distribution in northern Illinois. He has been a member of the National Society of Black Engineers, the American Association of Blacks in Energy, the Alpha Phi Alpha Fraternity, Inc., and the Jackie Robinson Foundation Alumni.
Outside of work, Judge splits his time as a husband, father and an ordained minister. He credits the Jackie Robinson Foundation, Target H.O.P.E., and specifically Mr. Euclid Williamson with providing mentoring and support as he has worked to achieve his goals.
Alexis Hall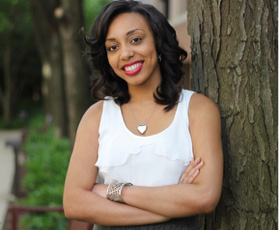 Alexis Hall joined the Target H.O.P.E. family as a junior in high school. She attended Saturday Academy and three different college tours. Through Target H.O.P.E., Alexis was admitted to a number of colleges on the spot with scholarships. One of those colleges was DePaul University, which gave her full tuition and room and board scholarships. Alexis earned her B.S. in biochemistry at DePaul University in three years.
After graduating, she worked as a chemist on a research project aimed at developing treatments and cures for autoimmune diseases. She simultaneously worked as a quality control chemist for Ingredion, Inc.
In addition, Alexis has volunteered in secondary and adult continuing education, teaching mathematics and science as well as about sexual health. In these fields, she has worked for the retention and success of minority students. 
In 2015, Alexis earned her Master of Public Health in epidemiology with a focus on infectious disease at George Washington University. Just a few months prior to graduation, Alexis secured a position as a Senior Research Analyst at IQ Solutions, working on a broad range of projects for the National Institutes of Health's (NIH) Office of Disease Prevention and for the National Institute on Drug Abuse.
In 2017, Alexis moved back home to pursue her lifelong dream of studying medicine. She is currently a first-year medical student at the University of Illinois at Chicago.
As a Target H.O.P.E. alumna, she has been given the rewarding, ongoing opportunity to enhance young people's lives, contribute to the sustainability of TH and its scholarships, and gain skills that are transferable to medicine.
Jazmine Harris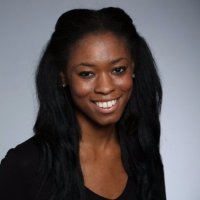 I first joined Target H.O.P.E. in 2006. As a freshman in high school, I was one of the youngest people in the program. Every Saturday I would show up and sit in lectures assigned to sophomore students. At first, I didn't speak much, but it wasn't before long that I joined in classroom discussions. I was captivated from the start by the lectures, ideas, and camaraderie that flourished simultaneously at Target H.O.P.E's Saturday Academy.

From the beginning, my favorite class was African American History. Professor Dixon, who led the course, was a dynamic lecturer with a natural aptitude for debating. Through his class, I found acceptance and a safe haven for expression. It felt great to be appreciated and celebrated for my creative ideas, whit, and inquisitive nature. Target H.O.P.E gave me the opportunity to be genuinely me in an academic setting, without the worry of being misunderstood or labeled as argumentative.

As I participated more in Target H.O.P.E, my curiosity and confidence in my academic abilities only grew. As a regular attendee of Saturday Academy, I gained the opportunity to participate in several college tours. Each tour gave me a new perspective on college and prepared me for applying to college before I even took the ACT. By the time my junior year arrived, I knew what I needed to be admitted on the spot and to receive academic scholarships from various institutions. I also had transformed from being shy into a strategic networker who could call on numerous Target H.O.P.E alumni to check on my application or serve as scholarship advocates for me.

Target H.O.P.E. did more than just prepare me for college. It gave me the opportunity to meet academically talented students from around Chicago and the surrounding suburbs. The friends I made broadened my understanding of diversity and challenged me to be a better student. They became my support system when I went off to college and the first people I called for a place to crash while road tripping in college. Without Target H.O.P.E, I know I couldn't have gone away to school and already had a support system waiting on me when I arrived.

It's without hesitation that I credit who I've become to my experiences in and through Target H.O.P.E. I'm grateful to have had the opportunity to be exposed to such an amazing organization that valued my voice, my input, and encouraged me to believe in my ability to learn. I'm also appreciative of the lifelong friendships I made, and the continuous support that Target H.O.P.E has always provided. It's because of Target H.O.P.E's commitment to my development, that I understand that I have a responsibility to give back and to keep the door open for future Target Hopers to strive for excellence.

Lauren Haskins
Lauren Haskin, a Chicago native, graduated from Hampton University in 2008 with a B.S. in electrical engineering. After graduation, she moved to Rochester, NY, to begin her career as an advanced manufacturing engineer at Xerox Corporation. While also working full time, Lauren went back to school and obtained her master's degree in engineering management at the Rochester Institute of Technology in May 2013. Lauren currently is responsible for testing the software tools that support the Xerox manufacturing processes, improving these processes, and working with the suppliers to ensure quality excellence.
Outside of work, Lauren is an avid music lover. She plays the organ for Church of Love and performs with different music groups throughout the Rochester community. She also loves to travel.
Michele L. Howard
Michele L. Howard supports, manages and drives systematic change to better serve the 400,000 children of Chicago. She ensures that students have access to scholarship opportunities in her role as the Scholarship Manager within the Chicago Public Schools District. The goal of attaining this position pushed her to recently complete a master's degree program in educational administration at Concordia University Chicago in May 2017.
Michele served as the Executive Director of the 365 Girl Foundation for seven years, where she implemented an after-school program, supported the foundation's Blog Talk Radio Show, and hosted over 100 girls at the annual Pajama Conferences held between Chicago, IL and Los Angeles, CA.
Michele is a lifelong member of Mt. Carmel Missionary Baptist Church, where she began doing college ministry in 2009 and bridges the gap between college students and their church home through social media. She also works on the Ruthie B. Felker Scholarship Committee, which contributes financial support to students.
Michele earned her bachelor's degree in business marketing at Howard University in Washington, D.C. As a Target H.O.P.E. alum, she accredits her access to her alma mater to Mr. Euclid Williamson and the "big red bus" that was used to conduct many of the Journey to Excellence College Tours. The influence of Target H.O.P.E. has continued to drive Michele to service and support youth, which has become her passion and is distinctly reflected through her activities and affiliations.
She was a dedicated student who commenced her affiliation with Target H.O.P.E. during her sophomore year of high school. She attended the Saturday Academy and college tours and was a part of the Mizzou Target H.O.P.E. Chapter while in college.
Brienna Junae LaCoste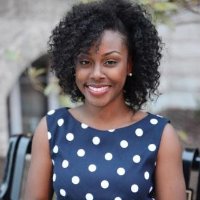 Brienna Junae LaCoste is a public relations practitioner, currently working as an assistant account executive at Flowers Communications Group. She is a graduate of the University of Missouri, where she received a Bachelor of Journalism in strategic communications.

Brienna has served as a leader of Target H.O.P.E in high school, college and in her community since she began the program as a junior in high school. She served as the President of the University of Missouri's Target H.O.P.E. Chapter for two years. As an alumna, she now volunteers with Target H.O.P.E. and provides administrative support, helps with data management, aids in planning college tours, and engages in mentorship.

Target H.O.P.E continues to be one of Brienna's biggest encouragers and support systems. Target H.O.P.E has provided the stepping stones in order for thousands of students' career and college dreams to come true, including Brienna, and she does not take the family that she calls "TH" for granted.


Imani Lewis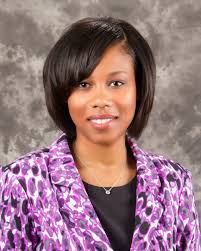 Imani Lewis is a graduate of Southside College Preparatory Academy, now Gwendolyn Brooks College Preparatory Academy (2001). She earned a Bachelor of Science in biology at Xavier University of Louisiana (2005), and both a Master of Public Health in health policy (2007) and a Master of Healthcare Administration (2011) at the University of Illinois at Chicago.

After receiving her master's degrees, Imani became the Integration Manager for Access Community Health Network's patient-centered medical homes. She now works as the Senior Manager of Quality Improvement at MeridianHealth.
Kevin Marshall
Kevin Marshall joined Target H.O.P.E at the end of his sophomore year at Gwendolyn Brooks College Prep. He attended Saturday Academy regularly and went on multiple college tours. During one of these, he received on-site admission and a scholarship offer from North Carolina A&T University, which he then chose to attend for undergrad. He graduated from there in 2015. He  is currently studying cyber security at the University of Maryland University College and works as an integration engineer at Booz Allen Hamilton.
"I loved the opportunity to visit these universities and actually feel what it would be like for me to be there for the next 4 years of my life. I would have never gone to [North Carolina] A&T had it not been for Target H.O.P.E. Without A&T I probably wouldn't be where I am today."
Lauren McAuley, pharmacist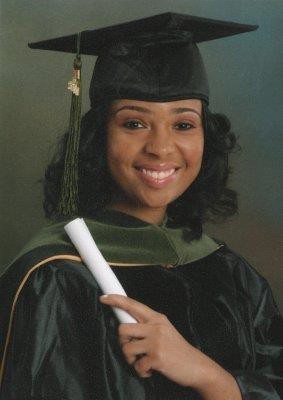 Lauren McAuley, PharmD, graduated from Gwendolyn Brooks College Preparatory Academy in 2005. Lauren joined Target H.O.P.E. as a sophomore and was introduced to Xavier University in New Orleans during a college tour, which she then chose to attend for college. During the turbulent period of Hurricane Katrina, Target H.O.P.E. assisted Xavier students, including Lauren, in enrolling into Illinois colleges and then returning to graduate from Xavier University. Furthermore, Mr. Williamson personally traveled to New Orleans to ensure students were safe and secure after the storm.
Lauren earned her Doctor of Pharmacy degree in 2011 and is now a pharmacist for Walgreens.

Natalie Morgan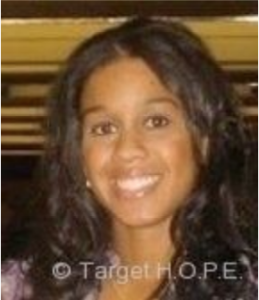 Dr. Natalie Morgan is an alumna of Target H.O.P.E. who, during her time in high school, completed a university fellowship that involved educating high school students about health disparities and exposing them to career opportunities. After high school, Natalie earned her undergraduate degree from Washington University in Spanish and biology. She then went on to graduate from the University of Illinois College of Dentistry in May 2013.  

Though Natalie had excellent grades in high school, her teachers and counselors there did not provide the encouragement that Target H.O.P.E. did towards attending selective schools like Washington University and pursuing higher education beyond a four-year institution. Natalie asserts, "Washington University would not have been on my radar screen without the introduction by Target H.O.P.E." She feels that her attendance there prepared her for future success, stating, "Through the guidance and scholarship support from Washington University, I was able to attend this prestigious Division I research university, which prepared me for my DDS [Doctor of Dental Surgery] at the University of Illinois-Chicago."

Natalie furthermore acts as a mentor for Target H.O.P.E.'s STEM initiative. She has also conducted past ACT preparation workshops at Target H.O.P.E. She explains, "I volunteer to teach in the STEM Initiative at Target H.O.P.E because I am an African-American role model who succeeded against the odds. I mentor students, chaperone college tours, and provide ACT instruction because minority teenagers have been marginalized by inner-city public schools. They have not been adequately prepared to excel in science and technology disciplines." Through her work, she helps to uplift students who do not receive adequate support through their schools and to facilitate their academic and professional success.
Arionne Nettles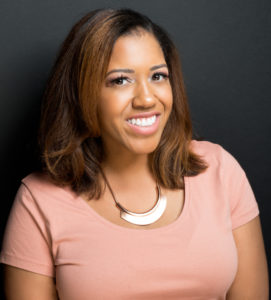 Arionne Nettles is a journalist currently working as a digital producer for WBEZ. Before joining the WBEZ digital team, Arionne held editor roles at The Associated Press and Chicago Defender newspaper. She spent seven years gaining experience in supply chain, digital marketing strategy, and freelance reporting before pivoting to journalism full-time.
She is a proud MBA graduate of Florida A&M University and received a second master's degree at Northwestern University's Medill School of Journalism. She joined Target H.O.P.E. as a sophomore at Morgan Park High School where she was a part of one of the school's first graduating International Baccalaureate classes in 2003.
"Target H.O.P.E. introduced me to worlds beyond Chicago and made the college application process seamless. The organization's connections, Mr. Williamson's laser focus, and the staff's caring-but-firm push helped me receive full scholarships from five choice universities, which I'd visited on Target H.O.P.E.'s spring break college tour. In fact, my first published article was through Target H.O.P.E. for the Chicago Defender about the importance of HBCUs at age 16 and my first job ever was at the Target H.O.P.E. office that same year."
Tam Nguyen
Austin O'Donoghue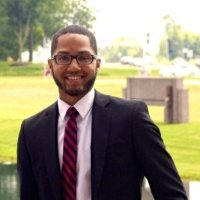 Austin attended Howard University and graduated in 2017 with a B.S. in electrical engineering with a concentration in telecommunications/signal analysis. While at Howard University, he participated in many extracurricular activities, such as Division I Track & Field/Cross Country and the HU Royal Court as Mr. Freshman and Mr. College of Engineering. He also held leadership positions such as Executive Treasurer for the National Society of Black Engineers and CEO of Teach, Retain, Unite in Science in Technology: A Society for Men (TRUST).
Austin now resides in Oakland, CA and is a technical program manager specializing in Datacenters for Facebook, Inc. In his own words, "My involvement with Target HOPE was the genesis of my commitment to HBCUs and the prioritization of supporting the black/brown community. Through this organization, I was able to obtain scholarships to all the institutions I was accepted to. The leadership of Dr. Williamson, Ms. Brandi Snodgrass, and instructors like Dr. Kornegay taught me the value of not only surrounding yourself with the necessary support and environment but developing cultural empathy and working to open doors for those who come after you. I am proud to be a product of the Target H.O.P.E. organization."
John Pitts, M.D.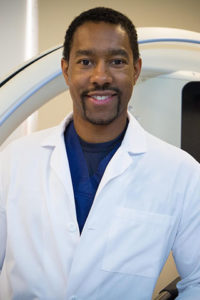 I am a graduate of Kenwood Academy class of 2000 and I discovered Target H.O.P.E my senior year of high school. Like many of you, I grew up in the inner city, did not have much money, and was raised by my single mom. Despite these circumstances, with the help of good parenting from my mother, mentors, and programs such as Target H.O.P.E, I was able to succeed in education. In high school, I graduated in the top 5% of my class and was very active in leadership roles in mentoring, student government, and the National Honor Society. I was also a captain of the baseball and football teams. In addition, Target H.O.P.E played an integral role in preparing me for college. It provided mentorship, taught us how to interview and network, prepared us to study for college-level classes, and allowed us to meet peers with similar goals.

With the skills I learned from Target H.O.P.E, I was able to secure various scholarships for college, including the Jackie Robinson Foundation Scholarship. Without this financial assistance, I would not have been able to afford to attend the college of my choice. Upon graduating from high school, I attended Emory University in Atlanta, GA. Initially, I was interested in business and decided to major in mathematics/economy. Later, I went to complete my M.D. at Vanderbilt College of Medicine.

John currently resides on the East Coast with his wife, who is also a doctor.
Aaron Ragsdale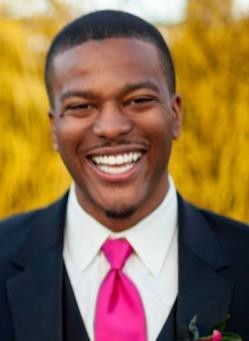 Aaron Ragsdale is a graduate of Morgan Park High School and attended Tuskegee University and graduated with a degree in chemical engineering.  Aaron is currently completing his Ph.D. in Chemical Engineering at Stanford University. Aaron has returned to Target H.O.P.E. on multiple occasions to motivate minority teenagers to pursue engineering and STEM related majors.
Jamal Saddrudin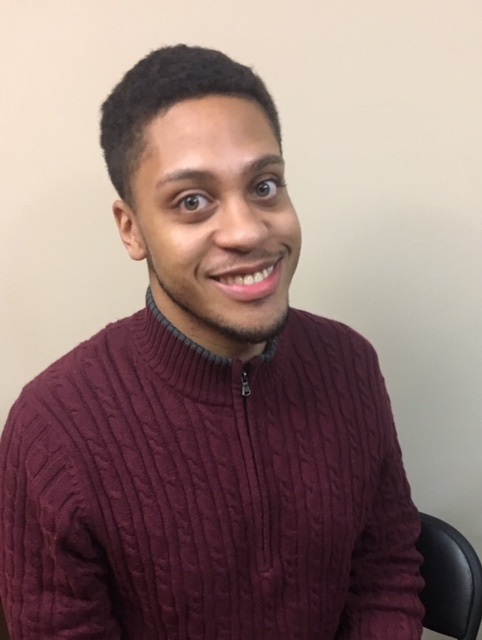 Jamal Sadrud-Din is dedicated to youth and family development. He graduated from Washington University in St. Louis, A.B. (Bachelor of Arts) '15, M.S.W. (Master of Social Work) '16. Jamal currently works as a Financial Analyst at US Bank Community Development Corporation. He is committed to social justice and community development, and believes that empowering youth is one of the best starting points to bringing about a better world for us all.
Nicole Mitchell attended the University of Illinois at Urbana-Champaign where she received a B.S. in advertising and English. She works in marketing and analytic apps at PwC.
Yemi Ominole attended DePaul University and the University of Illinois.
Deanna Theodore
Deanna Theodore attended Washington University in St. Louis and works as a social worker at Chicago Public Schools.