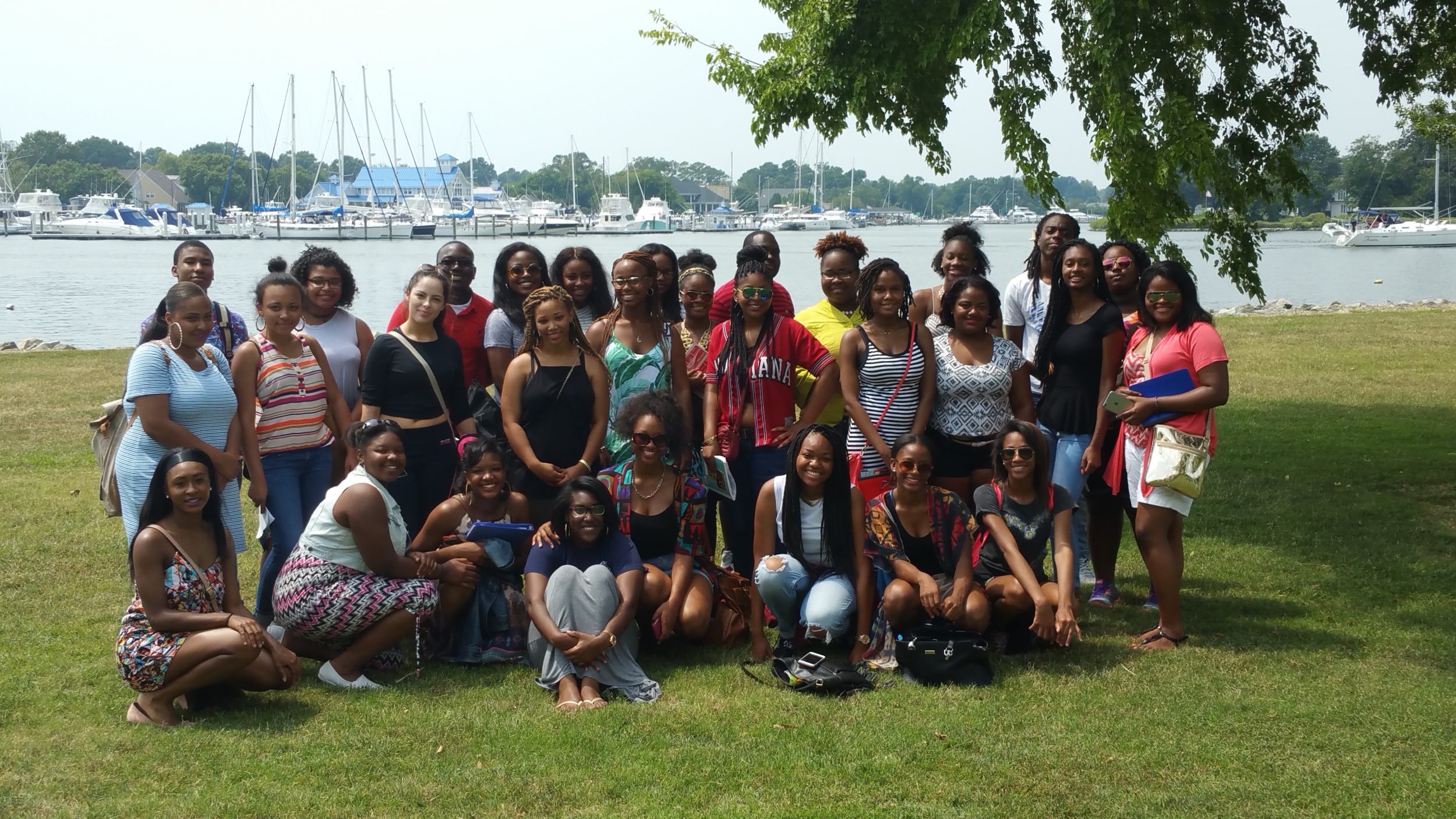 Target H.O.P.E's existence is a result of events in December 1992, when a coalition of community, education and civic leaders convened at Chicago's Regal Theater to address the crisis in youth violence.  The proliferation of youth violence, crime and teen pregnancy had reached epidemic proportions and a community of scholars collaborated to search for solutions.  Target H.O.P.E launched the education component at Hyde Park Career Academy by enrolling 65 at-risk freshmen into a new model to increase academic achievement and prevent youth violence.
Target H.O.P.E has provided empirical evidence that our program has been successful in achieving and exceeding our objective.
For example, our objective for every student was to test at or above the national norm in reading, writing, mathematics and science.  Since our first graduating class of 1998, we have reached our objective and been effective in sending 98 percent of our graduates to 28 colleges and universities. Additionally, since our incorporation of STEM Initiative, 40 percent of Target H.O.P.E. students major in a STEM major compared to 9 percent of CPS students.
To date, Target H.O.P.E has sent 5,777 students to 28 colleges across the nation.  Due to our exemplary Target H.O.P.E chapters, we have been able to graduate a majority of undergraduates (98 percent) within five years.  Moreover, the 2017 class of 75 students averaged a 3.5 GPA and an aggregate ACT of 24.5.  Through our partnerships with colleges they have invested over $350 million in merit-based scholarships for students.
Target H.O.P.E. is proud to partner with Central Michigan University, University of Illinois-Urbana, University of Illinois Chicago, Southern Illinois University, University of Wisconsin-Madison, Washington University, University of Michigan, Michigan State University, DePaul University, Xavier University, University of Tennessee-Knoxville, Howard University, University of Missouri, MeHarry Medical School, University of Georgia, Tennessee State University, Spelman College, Morehouse College, Hampton University, Clark-Atlanta University, Washington University, Fisk University, Vanderbilt University, North Carolina A&T State University, University of Maryland-College Park, Florida A&M University, University of Miami.