Euclid Williamson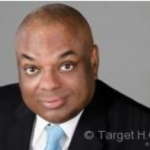 Euclid Williamson founded Target H.O.P.E. in 1994 after extensive experience in executive leadership, fundraising, and working with adolescents.  He has held such leadership positions as Vice President of Development in Public Affairs at the Chicago Urban League, Director of Development and the Executive Director of the Foundation Board at Northeastern Illinois University, and Director of the Minority Engineering Program at the Illinois Institute of Technology.  During his tenure, the Illinois Institute of Technology graduated the highest number of African American engineers in the nation and became a national model for minority engineering initiatives across the country.  Mr. Williamson also served as a Project Manager at the United Negro College Fund.  He received his bachelor's degrees in political science and psychology at Chicago State University and a master's degree in public administration at Roosevelt University.  
Mr. Williamson he boasts a long list of awards and affiliations, such as his former position as the Regional Chairperson of the Jackie Robinson Foundation Chicago Selection Committee.   In November of 2003, Mr. Williamson was inducted into the Hall of Fame at his alma mater, Harlan High School.  In 2001, Target H.O.P.E. was awarded the BP Amoco Award of Excellence for "Best Practices in Pre-College Education". Euclid Williamson received an Honorary Doctorate of Laws Degree from The University of Missouri-Columbia on May 12, 2012 and served as Commencement Speaker for the Honors class of 2012.  Mr. Williamson was awarded a Doctorate of Humanities from Washington University in St. Louis in the Spring of 2016 and was recently awarded the 2023 Agent of Change Award from the National Black Prosecutors Association. 
Gregory Blair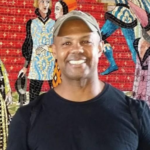 Professor Gregory Blair received his bachelor's degree in mathematics at Xavier University of Louisiana followed by a master's degree in mathematics at Loyola University.  Professor Blair has taught calculus, pre-calculus, advanced algebra/trigonometry and geometry at Target H.O.P.E since 1996. Professor Blair has provided intense instruction which has resulted in 92 percent of his students scoring above the national norm in mathematics subject matter.
Dr. Eddie Kornegay, Jr.
Eddie L. Kornegay, Jr. is a distinguished graduate of Chicago Theological Seminary, and the first African American male to earn the Ph.D. in Theology, Ethics & Culture, in the 160-plus year history of that institution. Dr. Kornegay has over 25 years experience in higher education. He also holds the Master of Divinity and Master of Sacred Theology for McCormick Seminary, and Chicago Seminary respectively. He earned his BA (English) from North Carolina A&T State University.
He is an accomplished scholar & author whose books, essays, and research publications inform a generation of theological, black religious and literary scholarship in the US and abroad. He is also an advocate for education and training in communities historically distressed and adversely impacted by the effects of the digital divide and the lack of equity related to access to exposure to higher education and eliminating the "pedigree" preference that reduces opportunities for entry into the lucrative strata of education-based career outcomes.
He is as an innovator in the field of curriculum development and instruction with a focus on the development of cutting edge educational design and training paradigms that bridge the divide between communities of need with opportunities for educational advancement across disciplines.
Dr. Chinonye Nnakwe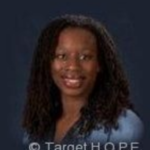 Dr. Nnakwe holds a bachelor of science in biochemistry from the University of Illinois at Urbana-Champaign, and Ph.D in pathology from the University of Chicago.  She began teaching the STEM (science, technology, engineering and mathematics) curriculum at Target H.O.P.E. in spring of 2011, focusing on chemistry, physics and biochemistry. Dr. Nnakwe has inspired hundreds of students to pursue a STEM curriculum in colleges and universities across the nation.  
Dr. Ebony McGee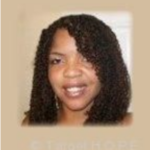 Dr. McGee earned a bachelor of science in electrical engineering at North Carolina A&T State University, and a Ph.D at the University of Illinois-Chicago in mathematics education.   Dr. McGee teaches the STEM curriculum at Target H.O.P.E., and is currently a postdoctoral fellow at Northwestern University Medical School.  Dr. McGee is a faculty member at Vanderbilt University in Nashville, Tennessee.
Brandi Snodgrass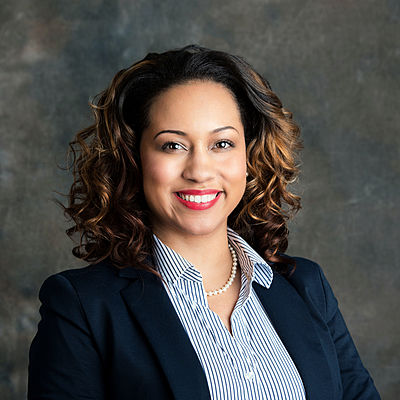 Brandi Snodgrass is a graduate of the University of Missouri-Columbia where she earned a degree in  communications and recieved her Masters of Science in Communications from Northwestern University.  After teaching the pre-college curriculum of the Senior Seminar at Target H.O.P.E. for 2008-2014, she took time off to pursue her masters and other personal family commitments.  She recently returned in 2022 to serve as our Lead Senior Seminar Instructor.  Ms. Snodgrass is an alumna of Target HOPE, and also serves with the Target H.O.P.E. Alumni Association. 
Brandi currently serves as the Director of Neighborhood School Partnerships at the University of Chicago.
Dr. Natalie Morgan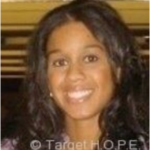 Dr. Natalie Morgan graduated from the University of Illinois College of Dentistry in May 2013. She earned her undergraduate degree from Washington University as a spanish and biology major. She is an alumna of Target H.O.P.E. and is completing a university fellowship that involves exposing high school students to health disparities and career opportunities. Dr. Morgan is a practicing dentist in a prominent dental clinic in the south suburbs of Chicago and teaches dental hygiene, wellness, nutrition, and health disparities impacting children of color.
Efundunke Hughes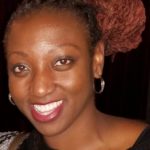 Efundunke Hughes is another Target H.O.P.E. alumna who commenced her affiliation with Target H.O.P.E. as a high school sophomore from Morgan Park High School. Efundunke received her Bachelors degrees in English and African & African American Studies, along with her Master of Arts degree in Elementary Education from Stanford University. She currently serves as an instructional coach at University of Chicago Charter Schools in addition to her roles as program facilitator with Future Leaders of Chicago and curriculum reviewer for Open Up Resources Efundunke started teaching the BP Amoco award-winning Target H.O.P.E. senior seminar in September 2014.
Jacinta Wallace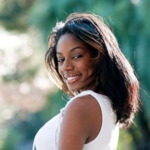 Jacinta Wallace teaches English/communications, poetry writing and reading comprehension. She earned her undergraduate degree from DePaul University and her master's degree in early childhood education from Columbia College. Jacinta is another outstanding alumna of Target H.O.P.E. who has incorporated poetry writing, African literature, and spoken word into the curriculum.
Dr. Alfreda Holloway-Beth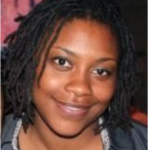 Alfreda Holloway Beth is a graduate of Lindblom Technical High School, now Lindblom Math & Science Academy (1998).  In 1998, Alfreda Holloway was a leader of the first high school class of Target H.O.P.E. and represented the inaugural group of students to be admitted to the illustrious Washington University in St. Louis with a full scholarship. Also, Alfreda has studied abroad in Kenya (Nairobi, Lamu, Malindi, and Mombasa), and in the Republic of Palau as a high school teacher of English, mathematics and science.  Since college, she has graduated with a master of science in epidemiology and her Ph.D in environmental and occupational health sciences at the University of Illinois at Chicago.  Alfreda is married to Phillip Beth, a corporate attorney, and they have two children, Kahlil and Aliyah. Alfreda is currently on the faculty at Chicago State University. In March 2015, Alfreda Holloway-Beth joined the faculty at Target H.O.P.E. to teach epidemiology and other science-related classes.
Tiffany Ford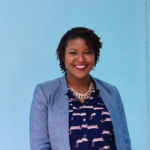 Tiffany Ford teaches algebra, trigonometry, and pre-calculus at Target H.O.P.E. A Target H.O.P.E alumna, Tiffany graduated with her Master of Public Health from the University of Illinois at Chicago and her Bachelor of Science double majoring in Human and Social Development and Economics from the University of Miami. Through policy and advocacy, she works as a policy analyst to address the social and structural determinants of health in Chicago and Illinois, with an ultimate goal of equal opportunities for health and positive well-being for all. 
Daniel Ruiz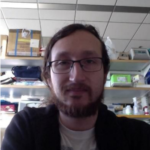 Daniel Ruiz is currently pursuing a Ph.D in Molecular Metabolism at the University of Chicago. He received his undergraduate degree in environmental sciences from U.C. Berkeley. As a STEM instructor, Daniel covers subjects ranging from human and environmental biology, to socioeconomic determinants of health and disease.
Candace Armour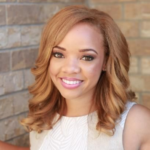 Candace Armour, a Target H.O.P.E. alumna, received both her B.S. in mechanical engineering and master of business administration degrees from Washington University in St. Louis.  She is currently a Digital Marketing Consultant where she helps major brands position themselves to market to their customers more effectively in a Digital world. She's also the founder of EpicFabGirl.com – a blog for ambitious women who desire to go after their dreams and lead remarkable lives through entrepreneurship – and FancyExtensions.com. 
Michael Okoreeh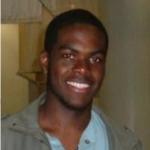 Michael Okoreeh is currently enrolled in the Growth, Development, and Disabilities Training MD/Ph.D Program at the University of Chicago Pritzker School of Medicine.  Michael received his BS in Biochemistry (with honors) from the University of California – Riverside.  
Quinn Rallins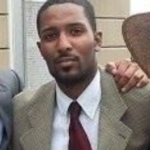 Quinn Rallins currently serves as a Community Justice Staff Attorney at the Sargent Shriver National Center on Poverty Law. Quinn is a Target H.O.P.E Alum who attended Morehouse College where he studied international business and economics.  In 2010, Quinn received his M.Sc in comparative social policy from the University of Oxford, in England.  Most recently Quinn completed his J.D. from Northeastern University School of Law.
Sully Fernandez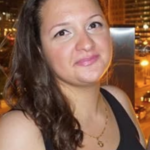 Sully Fernandez is a recent Ph.D recipient in biochemistry from the University of Chicago and she specializes in cancer research. Sully teaches the science component for the STEM Initiative.
Kendra Allen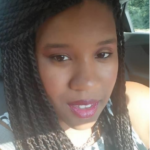 Kendra Allen is a Target H.O.P.E Alum who attended the University of Wisconsin where she studied biological systems engineering.  In 2014, Kendra received master's agricultural and biological systems engineering from Iowa State University.  She is currently a Phd student at Iowa State University.
Kia Benion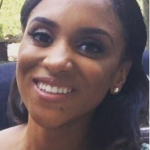 Kia Benion is a Target H.O.P.E Alum who attended the Georgia Institute of Technology where she studied civil engineering. Kia currently works as a Senior Consultant at Oracle.